We have the best clients …
We couldn't have hoped for a better partner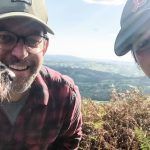 Seán is a constant support and fixer on our site and a relentless optimiser of our web needs.
He's in it for the long-haul, clear in communication and patient with our questions and requests – I really feel we couldn't have hoped for a better partner.
He led the recent rebuild of our website too which has gone really well – we're really proud of how well it serves our customers and how easy it is for us to use.
I enjoy working with him and feel lucky to have him on the team!
Martin Amor
He made all of my problems go away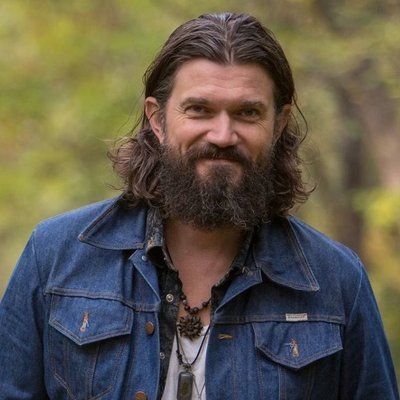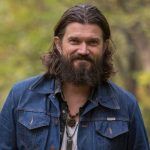 For years, my website needed someone to take a look under the hood. It had become very slow. Not that I noticed but a few colleagues pointed it out to me.
I shrugged my shoulders, "meh" I thought.
And then certain widgets weren't working. I asked a friend who knows about these things what I should do. She took a look and told me, "Well… your whole theme is out of date. This is going to collapse at some point. It's just going to work less and less well. And if you don't update these plug ins then your website will be more and more vulnerable to being hacked."
I shrugged and told myself, "Next year."
It wasn't that I didn't want to deal with it. It was that the thought of dealing with it was so utterly overwhelming. I know nothing about the backend of this mad, online world of tech upon which I rely so heavily. If you lifted the hood on the car of my website I couldn't tell you what anything is or what it does. Finally, a colleague told me my website was now very slow indeed. Enter Sean.
Sean had become a client of mine and so I took a look at his website. This was exactly what I needed. I signed up for his middle package and… he made all of my problems go away.
I took the car to the mechanic and it was fixed. My colleague told me, "Wow. Your website it so fast now." Every once in a while I have some strange glitch on my site and Sean makes it go away. My assistant Susan and I can't say enough good things about the quality of Sean's work but also what a joy he is to work with. He's down to earth and relaxed.
If you have a wordpress website that your business relies on, I urge you to check out Sean's packages.
If you have any questions you'd like to ask me about my experience, feel free to call me personally – 780.885.8891
— Tad Hargrave, www.marketingforhippies.com, Edmonton, Alberta, Canada
An incredible support to our organisation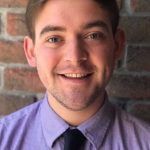 WordPressforGood has been an incredible support to our organisation.
Their team increased our website speed exponentially, solved many day-to-day issues we dealt with and were available for other queries as they came up.
Working with Seán and his team has been a pleasure; we'd recommend them to any organisation looking for support in developing and optimising their website.
Shane Brannigan
Always there, prompt, enthusiastic, creative and generous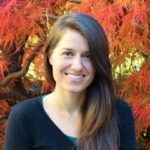 Seán is an amazing professional. He is so knowledgeable about his domain that whatever odd problem I send him on either of my websites, he finds a solution.
I am so busy with my businesses that I don't have time to master the IT side of things, and yet I'm a perfectionist – that's why I feel so lucky to have Seán's support in my work. He's always there, prompt, enthusiastic, creative and generous, maintaining and improving both of my sites without a flaw.
If you too are a perfectionist entrepreneur who needs that special kind of support, Seán is for you!
— Jennifer Harvey Sallin, Founder intergifted.com
The world needs more of this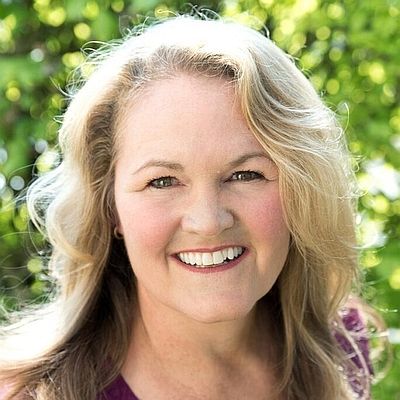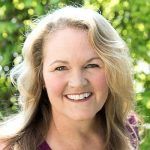 I feel so great about the decision to work with you, Seán! Your intention to serve people beyond the important work you do to make their websites safe and efficient – really connecting human to human – is clear and impactful. The world needs more of this.
I especially appreciate the document you've made for me, collecting all the next steps to work from. Yet again, another generous and thoughtful effort on your part, going much farther than the "extra mile" to help me get my website (and business) up to speed.
Thanks to you, I'm finally getting leads – and clients – through my website. And I am completely at ease, because I know you are regularly making sure all is running smoothly.
You deliver all that you promise and provide truly amazing customer service – an incredible bang for the buck. Everyone with a WordPress business website would be wise to put it under your expert care.
— Pam Kowalski – Leadership Coach and Trainer, pamkowalski.com
Stands out in every way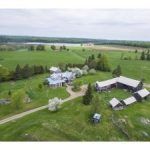 Seán went out of his way to be helpful even though what I contacted him about was not really his central business. Not only did he take the time to reply and to look at my website, but he made suggestions and followed up.
In a world of endless advertising hype and off-shore pseudo-service folk, he stands out in every way. You'll get someone who takes time to talk to you about your business and internet needs, who will really listen, won't oversell you and will reliably provide the services he says he will, including troubleshooting and follow-up as needed.
Carol English
New Life Retreat
Lanark Ontario
Above and beyond the service I expected …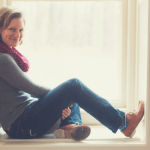 I first heard of Sean and Wordpress for Good through Tad Hargrave of Marketing for Hippies. That meant a high recommendation in my book, and I wasn't disappointed.
Old issues on my website were quickly cleaned up and any questions that I had for Sean were quickly and thoroughly answered and taken care of. He went above and beyond the service I expected and I my website felt so well supported.
A big chunk of worry about my website and its security was taken off of my plate. I'm really grateful for the service that Sean provides.
~Melanie of HonestBody.com
Spontaneously went the extra mile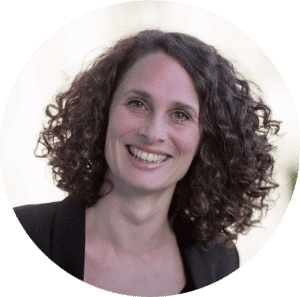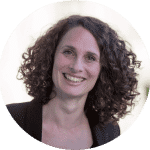 Wow, awesome! I open my website and it flows. Just flows. Everything is smooth and fluid. Even me who knows this website inside out, I experience it like never before: I rediscover and enjoy how texts and images dynamically complement each other to deliver messages and convey the personality of my brand; nothing hinders anymore my user experience.
And I feel twice grateful. There is the great result of course! But there is also my knowledge that Seán spontaneously went the extra mile to make it happen despite significant technical difficulties related to the specific setup of my website.He proactively took the lead to work around them, while keeping me informed of all the way.
Hats off, and many many thanks!
— Gabrielle Ortais, zengo-consulting.com
Amazing support!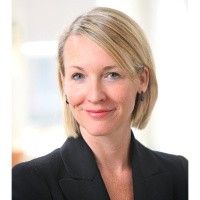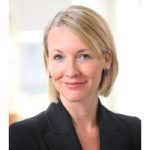 As a busy small business owner with no technical knowledge (or interest!), I was so happy to have been recommended Seán!
Séan has been an amazing support, taking over all things tech with my site, which has allowed me the time to spend on what brings my clients the most value.
He's increased the speed of my site significantly and made sure that it's always running smoothly and securely.
When I've had a request, he's always gone above and beyond to get it sorted as professionally and efficiently as possible.
I'd absolutely recommend him to any small business owner who doesn't want to worry about their website!
— Kelly Campino Bradford, Coach https://kellycampino.com/
More time and energy to spend on the running of my business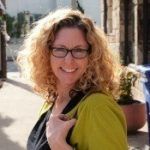 When I first launched my WordPress website for my business I had no idea of the need for ongoing website maintenance. Luckily I came across Seán.
Seán lets me know when something on my site has been updated/changed. I'm not technical, so I often forget to check on things such as this and it is reassuring to know that they are being checked by someone professional who really knows what they're doing.
The regular check-ups and updates are great. It allows me more time and energy to spend on the running of my business instead of on the technology.
The service itself is great and the team are great to deal with, and I appreciate that I can upgrade my plan as my business grows.
I would recommend Seán's maintenance service for anyone who has a WordPress website. The up-to-date info and regular updates allow small business owners (especially those with little IT experience) to focus on their work and clients.
— Amy Schief, amyschief.com
The BEST customer service!
Hi Seán,
You provide the BEST customer service!
Have a lovely weekend!
PamK
Excellent communication
Thanks for the updates. I really appreciate the excellent communication during this [website migration] process."
Your service is above and beyond
I learn so much from you, for which I am very grateful. Your service is above and beyond, which is hard to find these days. I hope you know that is very much appreciated.
 Really happy
 Really happy with your service. Truly appreciate all the help you provide me.
Can't imagine my business without you
It's only been a few months and I already can't imagine my business life without you.
My only regret in helping you is that selfishly i want to keep you all to myself you've been so fantastic.
— An anonymous client
Doing a happy dance
I'm doing a happy dance because it feels for the first time like I'm getting the kind of feedback I've been craving.
So thank you!
— A potential client
So relieved I could cry
Hey there! You're so awesome and a lifesaver.
Seriously, I could cry I'm so relieved and happy… Thank you so so much.
One client's personal assistant, name witheld
Hard to find these days
I learn so much from you, for which I am very grateful. Your service is above and beyond, which is hard to find these days. I hope you know that is very much appreciated.
I really appreciate the excellent communication during this process. (re migrating from GoDaddy to Kinsta)
— Site owner wishes to remain anonymous
I am thrilled!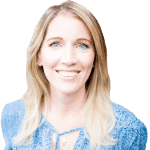 A big THANK YOU to Seán O'Connell who increased my website speed!!
I want to recommend Seán O'Connell to everyone who has troubles with their website speed.
Even though I am on a shared hosting with Godaddy, Seán and his team were able to speed up my site drastically.
I am thrilled!
— Dr. Katharina Johnson, https://drkatharina.com
A complete joy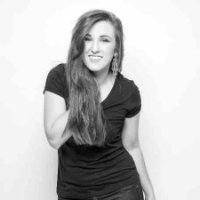 Working with Seán is a complete joy. It doesn't take long to realize that you're working with an individual that puts integrity and quality at the forefront.
Seán goes above and beyond for his clients to make sure he is delivering excellence.
— Lauren Andrews, Founder, founder Unicorn Exchange https://unicornexchange.com/
Thank you for helping my business grow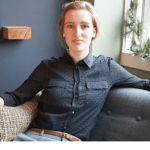 Seán has been such a relief to me in the past year! He was incredible in explaining anything I wanted to know about my website, quickly proving trustworthy and invaluable.
At this point I don't even care what he's doing behind the scenes anymore, all I know is that I no longer worry about my website, everything is running smoothly, and I have tons of extra time.
When I was looking for someone to hire, it was important to me that I could reach out anytime if I had questions yet at the same time trust that everything would be taken care of without having to think about it. I've found all I was looking for and couldn't be happier. Thank you for helping my business grow!
— Rikky D.T. Maas, omniwonder.com