Is

WordPress critical

for your business?
Struggling with technical problems?

Website getting slow?

Technology out of date?
We keep your site working for good
so you can focus on doing good work.
Dear Online Ethical Entrepreneur,
If your website is critical to your business, then I've written this letter for you.
If anything happens to your site, your business would, at best, slow down or, at worst, grind to a halt.
If your site goes down for even a day, you could miss bookings and sales and lose the trust of your customers who might then go elsewhere.
Having an online business gives you so much freedom – you can live and work from anywhere – but it also makes you incredibly vulnerable.
You're in business to do good, but you can't do good unless your WordPress website is around for good.
Like a fit, healthy body that's running like clockwork, it will quickly start having problems if not constantly given the attention and nourishment it needs to not only survive, but to thrive.
Four

common problems

you might have noticed with your WordPress website
Problem #1: General tech confusion and overwhelmMaybe you just have this general sense that there are probably 'things' you should be doing but you have no idea what they are or how you'd find out. And you have a lot better things you could be spending your time on than struggling with your tech skills.

Problem #2: It's slowMaybe it's just an ageing website that is slowing down and affecting your visitors' experience and your Google rankings.

Problem #3: Your site is really out of date Things that used to work don't work anymore (mysteriously and for no reason you can point to). Maybe it's a plugin not working as you expected, an error message you don't understand. Maybe your site is giving errors when you try to configure something and you have no idea what those errors mean. Maybe you've been getting occasional warning emails about site problems from Google/Wordfence/ABC company. Are those emails important?

Problem #4: It's time-consumingDoesn't it seem as if there's always something that needs your time and attention? It's not simple to figure out why a plugin won't do what it should or to get all the parts of a website to work nicely together.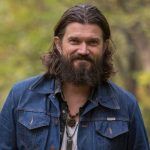 "He made all of my problems go away"
He made all of my problems go away. My colleague told me, "Wow. Your website it so fast now." Every once in a while I have some strange glitch on my site and Sean makes it go away. I can't say enough good things about the quality of Sean's work but also what a joy he is to work with. He's down to earth and relaxed. If you have a WordPress website that your business relies on, I urge you to check out Sean's packages.
Tad Hargrave // MarketingforHippies.com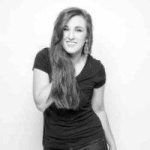 "Above and beyond"
Working with Sean is a complete joy. It doesn't take long to realize that you're working with an individual that puts integrity and quality at the forefront.
Sean goes above and beyond for his clients to make sure he is delivering excellence.
Lauren Andrews // Founder, Unicorn Exchange
And then there are

all those technical changes
Change is happening in the online industry at an ever increasing rate and it's hard to keep up. More than that, you're not even sure which changes you should pay attention to.
You've read that "

you really should have XYZ on your site

" but you aren't sure if you should do it or not. Who can you ask?

Google/WordPress/Someone else is making a big change to the way they do something online; do you need to change something on your site?

You're never quite sure if you've done things right, like installing an SSL certificate (or you have no idea what SSL even means). Should you buy one or use one of those free ones?
The bottom line:

your website is a living creation

that needs constant attention
Until now you may have managed to do it all (or most of it) by yourself …
But your business is growing and your website needs to reflect that. You find it more and more difficult to make the changes you need on your site to keep up with what you are doing in your business.
It's not just the problems you're noticing, it's realising that you don't know how to do the things you need to do.
Many entrepreneurs I meet are, like you, generally overwhelmed and frustrated with the whole thing.
You might come to me when you start to have knots in your stomach because you're starting to get frightened of this overwhelm. The scary news is that you should be scared; just check some of these all-too-real statistics below:
The three big (and

totally justified

) website fears
Fear #1: My cobbled together website will hurt my credibility.Your prospective customers will not have a favourable impression of your business because it's slow to load and to respond, forms don't work or the site doesn't look well on their mobile device.- 52% of your visitors will leave your site if it takes longer than 3 seconds to load and Google uses speed as a ranking factor- Every 1 second it takes your site to load means a 12% drop in conversions, according to Google"Faster sites create happy users … when a site responds slowly, visitors spend less time there." — Google Webmaster Central Blog
Fear #2: My current visitors will have so many problems using my website that they will just stop coming back.Things just aren't working the way they should, for example:- Your visitors aren't getting their emails from your site and you aren't sure you're getting all theirs- Or a widget on your website isn't working for them and you have no idea why- Or they bought your online product a week ago and they still haven't got access to it
Fear #3: My site will crash or be hacked .You just aren't sure that you're doing all you should be doing to keep your site safe. If it goes down or gets hacked you'd be helpless – you could lose it all!- WordPress vulnerabilities soared by 30% in 2018- Hacking rose 32% in 2017 according to Google- Google finds 30,000 new hacked sites every DAY- 98% of WordPress vulnerabilities are related to plugins, some of them from the official WordPress plugin library- Many websites are still running old insecure versions of PHP (the language WordPress is written in) and there will be no more fixes for problems in those versions
It's all

much more complex

than you first imagined
You're sure there's a bunch of free YouTube tutorials you could watch that would teach you how to fix it all but you don't even know where to look (or what to look for). Where do you even start? And do you have time to learn it all?
Instead of hoping nothing bad happens, you wish you had someone you could call or email to do some troubleshooting, to handle your website maintenance and to problem-solve any online technical problems.
What might take you three hours might take someone who knows what they're doing just five minutes.
And so, you've come here to my website. For that I thank you.
Who Am I?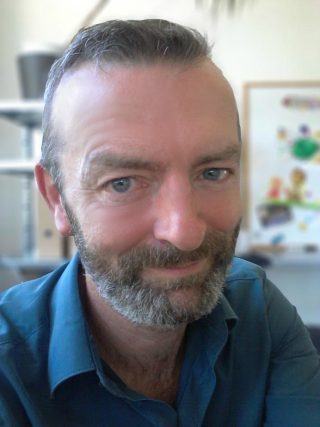 Hello, my name is Seán.
I've been programming computers since my teens and have worked with tech giants like Microsoft, Lotus, Fujitsu and Swisscom.
I've been a programmer, an automation tester, a consultant and an IT manager. And I've run operations for the largest cloud provider in Switzerland.
I've seen all sides of the IT business.
After years working for those big companies (and more years trying to get over it), for the past 15 years I've been helping entrepreneurs to navigate the ever-changing minefield of technology so that they can get and keep their businesses online… for good.
And I can tell you without a doubt that the single, absolute best way to do that is to partner with someone who can do it all for you.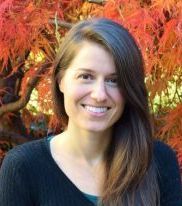 "Always there, prompt, enthusiastic, creative and generous"
Seán is an amazing professional. He's always there, prompt, enthusiastic, creative and generous, maintaining and improving both of my sites without a flaw. If you too are a perfectionist entrepreneur who needs that special kind of support, Seán is for you!
Jennifer Harvey Sallin // Intergifted.com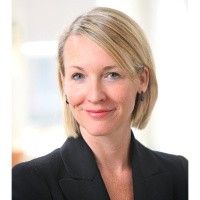 "Amazing support!"
Séan has been an amazing support, taking over all things tech with my site, which has allowed me the time to spend on what brings my clients the most value. He's increased the speed of my site significantly and made sure that it's always running smoothly and securely. I'd absolutely recommend him!
Kelly Campino Bradford // Coach
We're a fit

to work together for good if…
You have a 'socially conscious' or 'environmentally conscious' business you're serious about and which is growing. Your business is trying to make the world a better place and the world's a better place when I can help you do more of what you want to do. What you genuinely want to do is help people. When I work with people like you it feels like I've made the world a better place in a small way.
You have a WordPress website that's critical to that business i.e. it's used to sell directly to your clients or to make appointments with your clients. You need that site to stay online for good.
You are looking for a reliable, long-term tech partner for your business. For years you wondered "Am I doing it right?" and then, one day, you looked up and said to yourself, "Why the hell am I trying to figure this out at all?"
You don't have the time, the interest or the desire to take on the tech side yourself and are happy to delegate that work so you can focus on what you're good at. Finding a new tech person every time an issue appears takes time, it's tiresome and it's expensive.
You're a genuine person. You are someone who sincerely wants to help others while avoiding the everyday commercialism and salesy stuff.
You vote like I do: You vote every day for issues you care about. You vote through the foods you buy. You vote through the people and the businesses you give your precious and ever-decreasing time to. You spend your money and time at organic and fair trade shops, farmers' markets, local community events. You vote through the activities you think are important enough to spend your time on. Politically, you tend to vote for the one who's making most sense rather than the most noise, often the underdog. This is the same way I vote through the businesses I'm trying to help.
And I've got a

special place in my heart

for people who…
Think for themselves and make their own decisions rather than going with the masses.

Value being authentic, sincere and finding out how to be the best version of themselves.

Like to watch or read thought-provoking and educational material about the environment, social injustice or sustainable business.

Prefer to drink local craft beer instead of one of the best sellers.

Tend – or try valiantly – to be calm and composed, centered, open-minded and mindful people.

Have a certain kind of optimism that's almost naive, despite the prevalent doom and gloom.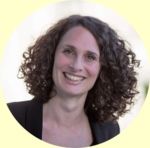 "I feel twice grateful"
Wow, awesome! I open my website and it flows. Just flows. Everything is smooth and fluid. And I feel twice grateful. There is the great result of course! But there is also my knowledge that Seán spontaneously went the extra mile to make it happen despite significant technical difficulties related to the specific setup of my website. They proactively took the lead to work around them, while keeping me informed of all the way.Hats off, and many many thanks!
Gabrielle Ortais // Business and community owner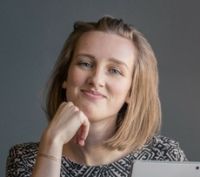 "I no longer worry about my site"
Seán was incredible in explaining anything I wanted to know about my website, quickly proving trustworthy and invaluable. At this point I don't even care what he's doing behind the scenes anymore, all I know is that I no longer worry about my website, everything is running smoothly, and I have tons of extra time. Thank you for helping my business grow!
Rikky D.T. Maas // Coach
We

might not be a fit

if …
Your business will survive just fine for a few days if your website gets hacked or goes offline for any reason.
You're in business to make money so you can have all the "stuff"
You aren't bothered by technology troubles and don't mind spending a few hours a week learning about and doing it all by yourself.
You love everything about mainstream marketing and don't mind manipulating people into buying from you because, after all, 'people are indecisive and I'm empowering them after all'. If you've rationalized pushy or aggressive sales techniques – we aren't a match.
You'd rather watch nothing but Netflix than feed your mind with a good book.
​And we're a

poor match indeed

if…
… you don't realise that every penny you spend is casting a vote for the person or company you give it to. You don't really care where your food comes from or how it was shipped to you; it's more important that you get it cheaply and quickly than honestly and sustainably. You aren't aware or don't care that media manipulates you; you don't mind doing the same to your clients. You'd rather find someone to blame than take responsibility and look for a solution. And it's perfectly fine with you if the world just stays exactly as it is right now.
If you think we might be a fit, there's no need to become mired in the technology used to run your business.
Why waste your time, energy and money on things outside your area of expertise? You can delegate all that technical stuff and get back into the driving seat of your business, for good!
Get ​relief from your WordPress woes
Thanks for reading and here's to helping you keep your WordPress website for good!
FAQ
Here are answers to some questions you might have:
What happens once I sign up?
Once you sign up to a plan that fits you'll get an email from us with details about your next step.This email will also explain how you can securely send us your site and hosting login details. Once we have these, we'll have you set up and protected within 24 hours. Other work, like WordPress optimisations, can take longer due to the individual nature of your website.
What's included in "unlimited tweaks and troubleshooting"?
If you need changes to something already existing on your site, that's included, like layout changes or plugin configuration. If anything isn't working as you expect, we'll investigate. (Fixing it may involve extra work and charges.)
But I just LOVE the challenges and headaches of working with WordPress. I don't need you, do I?
Nope. You probably don't.
What's does "unlimited tweaks" mean?
These are included in the Entrepreneur and Business plans and include
edits to content
changing plugin settings
CSS adjustments
Things that are not included are
custom development (PHP, plugins, themes, etc)
updating custom code
graphic design
PSD to WordPress
creation of content ​
building a new website or subdomain.
EXAMPLE 1
Included: Changing an image on your site with one that you provide.
Not included: Editing or creating a logo.
EXAMPLE 2
Included: Adding a product to a WooCommerce store, all content provided by you.
Not included: Creating a custom checkout process for your website.
EXAMPLE 3
Included: Installing and configuring a plugin.
Not included: Creating new functionality that doesn't exist in a plugin. (This type of custom development is available at an hourly rate.)
EXAMPLE 4
Included: Replace the current content on an About page with content provided by you.
Not included: Write content for or design your About page.
What happens if an update breaks my site?
We do our best to test all WordPress updates have worked. But there is never a 100% guarantee that every update will work smoothly or that no plugin clashes will occur.If we (or you) find something has gone wrong we can restore your site with a few clicks.
Wait, can't I do it myself?
You certainly can do it yourself. The real questions is, SHOULD you do it yourself?That answer depends on how much you value your time. If you spend four hours per month on website maintenance (a very conservative estimate), what's the cost to your business in terms of client work you can't do in this time? If you charge your time at $50/hour, that's $100. If you charge $120/hour, it's $240. Seen in that light, spending a fraction of your hourly rate on a WordPress support service makes complete financial sense.
Do you consider WordPress for Good to be an "ethical" business?
Yes, I do. I try to live consciously. Also, 10% of our revenue goes to what we consider worthy causes.
Have other questions or need some help? Ask me here:
First NameEmail AddressMessage Send message
See more contact options here.