Stands out in every way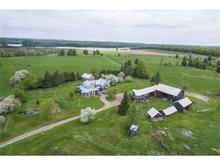 Seán went out of his way to be helpful even though what I contacted him about was not really his central business. Not only did he take the time to reply and to look at my website, but he made suggestions and followed up.
In a world of endless advertising hype and off-shore pseudo-service folk, he stands out in every way. You'll get someone who takes time to talk to you about your business and internet needs, who will really listen, won't oversell you and will reliably provide the services he says he will, including troubleshooting and follow-up as needed.
Carol English
New Life Retreat
Lanark Ontario